ARKANSAS SHERIFFS' YOUTH RANCHES
The Ranch's program is centered on the belief that abused, neglected or abandoned children – all children for that matter – must establish a nurturing relationship with at least one caring adult to become a healthy productive adult themselves. We know from our own experiences that abused and neglected children often move from depression to despair to rage before coming here. Admission records indicate that 90 percent of children in the residential program are victims of physical, emotional or sexual abuse. Many are not known to be victims upon admission, but instances of abuse are revealed after they have been at the Ranch for a while as a result of us learning more about them.
The road to recovery for our children is often long and bumpy. Therefore, we make a commitment to every child who enters our residential program – a commitment that extends from the board of directors to management personnel, administrative staff, houseparents, support staff and volunteers. We pledge to open our lives, and ultimately our hearts, to these special children and to support their aspirations for "as long as it takes," — knowing all the while that we have to believe in them long before they are able to believe in themselves.
A unique aspect of the Ranch is that there is no "up and out" philosophy. In most programs, children "age out" at 18. Children admitted to our residential program may remain through post-secondary education – until they are socially and financially prepared for independence and have stable employment.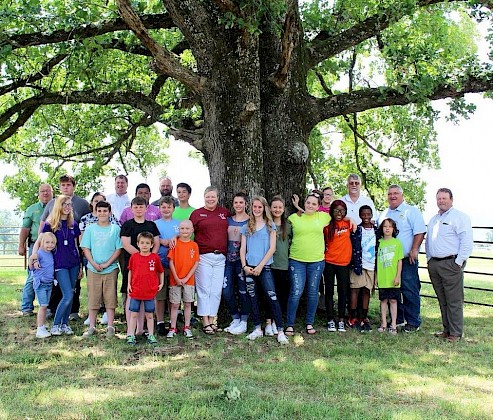 GIVE A CHILD A GIFT OF HOME

Since 1976, the Arkansas Sheriffs' Youth Ranches have provided hope and healing to children who, through no fault of their own, needed a place to call home. Since it was founded by the Sheriffs of Arkansas, the Ranch has been home to more than 2,100 boys and girls from every corner of the state. Your gift supports our mission to provide stable and loving homes for some of Arkansas's most deserving children. To make a donation click here https://donatenow.networkforgood.org/YouthRanches